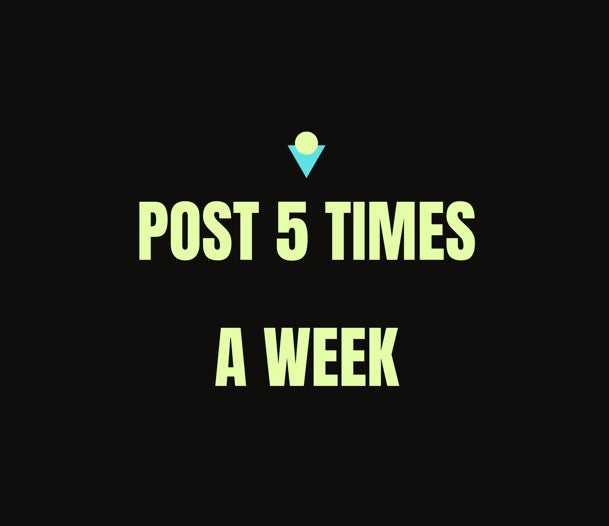 WHAT IS THE NUO VIP CREATOR PROGRAM?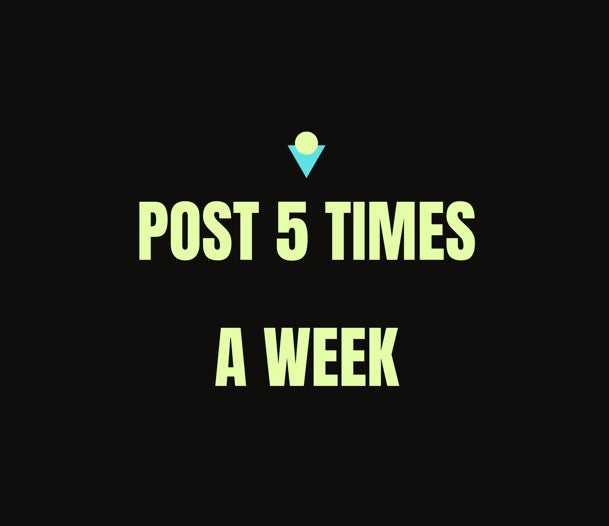 CREATOR REQUIREMENTS
1. Post 5 Times A Week

You will be required to post 5 times per week to your social media accounts (TikTok/Instagram, etc.). You can use your current account or create a new account dedicated to nuorganic content. 

You will be required to use the following in ALL 5 posts: 

#nuoragnic
#nuorganiccosmetics
2. Join Weekly Calls

You will be required to join weekly calls where we will provide expert coaching.

We will go through your account personally & you will learn the following: 

Viral secrets to rapid growth
New content ideas 
How to increase engagement
Captivating your followers for long term growth

We have two (1-hr) coaching sessions where we will review your account personally & provide insight on how to grow. You are required to attend at least 1 per week. 
3. Document The Journey

We want you to tell a STORY! Be authentic and real with your audience. 

You will be required to take weekly photos & video content of your skin, eyelashes, etc. to document the process with your followers. 

Provide before/after photos and testimonials on your true experience. 

We want you to LOVE nuorganic & share it to the world! 
4. Join the nuoCommunity

When you join the nuoFamily, we are here to help you grow. 

Our chat channel will help you communicate with like minded creators anywhere from 0 followers to 500k+ followers. 

Experience & Share: 

Current trends
Laughs & wins 
Influencer mindsets for growth 
Career tips to build your followers 
Our program is exclusive for a reason…we take creators to new heights! 
Have 0 followers? 200k followers? Either way we teach you how to go viral all the time…
We expect our creators to be READY to to go viral! We focus on 2 major missions or "hats" in our program.
WE'RE LIKE NO OTHER COLLAB...
We don't want to product push. We tell a genuine story so people fall in love with you!
We want creators to join us long term! Get free products & create a career with us as an influencer.
ONCE IN A LIFETIME OPPORTUNITY...
For our most successful creators, you can create your own product. The world will know your name!
SO ARE YOU READY? BECOME OUR NEXT VIRAL SENSATION 🚀
YES I'M ALL IN
Please read FAQs for all additional questions.
FAQs
What do I post?

We will teach you 😊

You will be required to post x5 times per week. We ask you to post a blend of casual & direct posts.

Direct posts will include a specific mention about nuorganic and your journey. 

Casual posts will include a soft collab with nuorganic by either using the product, briefly mentioning it in the middle of a video, or simply using our hashtags in a skincare routine.
How long is the program?

Our program is month to month. 

We want you to join, learn to become viral, generate income, and stay forever! We're here to build a nuoFamily that cares about each other and loves to post. 

Our mission is to build you fame & keep you on the team, always. 
Is the program FREE to join?

YES! 

Our expert marketing course & coaching is still currently FREE. This may be subject to change soon. Stay tuned. 

For the first product we send, we do require you to pay a discounted price ($10 - $15) to express your full commitment to the program. 

Once we know you're posting regularly, we're open to sending you all FREE products to continue. 
Do I get paid from this program?

YES! 

Please see our commission structure above. We pay based on the sales you generate with your own affiliate link & code provided.

Bonus:
For our top tier creators who generate top incomes with us…we will work exclusively with you on a product collab! Become the next celebrity with your name x nuorganic on your favorite product. 
What if I can't post 5 times per week? 

Then this program is NOT for you. 

We are committed FULLY to teaching you & providing expert coaching to make you go viral.

We expect the same commitment from you to make this program a success together!
Do I need to be 18+ to join?

Nope! However, you will need your parents to be aware and they will need to sign on the behalf of you to join the program.
Testimonials

I love working with Nuorganic because the platform gives me the opportunity to partner with popular brands. I have access to top-rated brands that promote products I use in my daily life.

Bryn
Nuorganic gives me the opportunity to collaborate with brands and deliver content that aligns with my aesthetics and style. This allows me to continue growing my own brand and audiences.

Jalyn
Nuorganic lays out all the campaign details so there is no confusion on what the brands are looking for.

Angelika