Why Plant Stem Cells
Our Phytocellular Science
We do more than just cover up flaws.
Nuorganic supports the cellular processes occurring within your skin cells. We use the Swiss Apple active ingredient that won the "Best Active Ingredient" in 2008 in the European Innovation.
By harnessing the power of nature, we're able to offer skincare that is truly transformative.
We are changing the skincare industry...
PHYTOCELLULAR SCIENCE

Actively helps reduce aging & fine lines
Strong antioxidant properties
Anti-inflammatory properties

NANOENCAPSULATION

Revolutionary absorption for maximum effect 
Helps get to the deep skin layers for long term healing
Increase the effectiveness of active ingredients from standard skincare products

TARGETED CARE

Combined ingredients for long term skin nourishment 
High % concentration actives to improve standard cosmetics (hyaluronic, vitamin C, etc.)

FREE FROM

Alcohol, Artificial Color, Fragrances
Mineral Oils
Parbens, Phthalates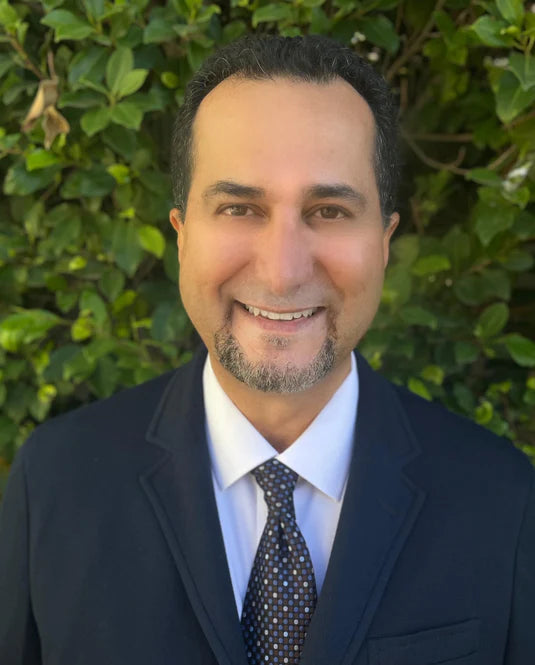 Science with a human touch
Meet Dr. Mo Kharazmi - our Chief Medical Scientist. After 20 years in both the cosmetic and medical research field, he found it alarming that so many brands were doing more harm to the human skin instead of benefiting it and he was left with treating the aftermath. 
Not only did Dr. Mo see his vision to create healthy skincare, but to revolutionize like no other.  This began the journey to develop products that don't sit on top of one's skin, but rather absorb rapidly into the deep layers.
A team who cares
Behind the passion, there's always a team bringing you the next level of skincare. Dr. Jafari is a renowned scientist in the field of nanoencapsulation.
As the lead scientist in a team of 10, they provide the best solution for the delivery of active ingredients. In November 2015, he was recognized as one of the world's top 1% of scientists in the field of biological sciences.
In December 2017, he was selected as one of the top National Researchers in the Middle East - bringing you the top skincare products to become the best, glowing you.